Winner gets $100 CASH sent to them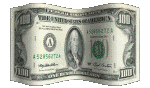 This contest is open to ANY TGF poster with 100 post or more.
The contest will run for 4 weeks and include games played Sept 2nd-Sept9th-Sept16th-Sept2rd
The contest will have each entrant pick 4 NCAA Foot teams.
The goal is to pick teams that will score the most pts. You will get 1 pt for each pt a team you selected scores. At end of contest who ever has the most pts wins.
A tie breaker will be in place if after the tie breaker a tie remains the first to enter the contest will be the winner.
Contest is closed to entry at 11: PM Eastern Sept 2nd.
Week #1 pick a team from the BIG TEN that plays on Sept 2nd (must be that date)
Week #2 pick a team from the ACC that plays on Sept 9th (must be that date)
Week #3 pick a team from the SEC that plays on Sept 16th (must be that date)
Week 4 pick a team from the Pac 12 that plays on Sept 23rd (must be that date)
Tie breaker How many passing yards will Ball State have Sept 23rd.
Your entry will look like this. Please follow that format, just as I post it. Its done that way to make it easier to grade. Take the 20 extra secs and do it right or you are subject to a VOIDED entry. Post the date the week # and the team. Just like in the example.
Sept 2nd Week #1: (list a Big Ten team)
Sept 9th Week #2 : (list a ACC team)
Sept 16th Week #3: (list a SEC 12 team)
Sept 23rd Week #4: (list a Pac 12 team)
TB: Ball State passing yards Sept 23rd :287 yards
Thank you for your support of TGF and good luck